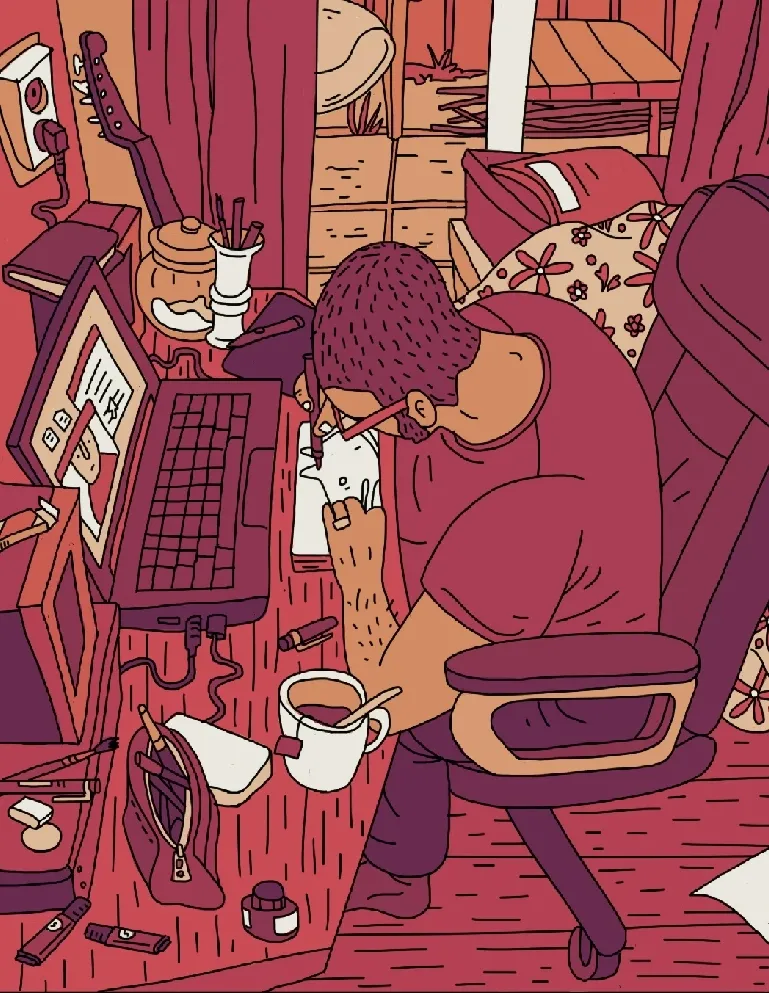 Welcome!
My name is Jos Derckx, and I'm a Dutch illustrator living in Utrecht. From a young age, I've been passionate about creating visual stories and exploring new creative processes.
I enjoy experimenting with different mediums, but my main focus is on digital illustration.
My goal as an illustrator is to create work that not only appeals to the eye but also has a deeper meaning and emotional impact.
Whether it's a book cover, a magazine illustration, or a promotional poster, I strive to create images that capture the essence of the subject and communicate its message in a clear and powerful way.
Thank you for visiting my website! If you have any questions or are interested in working with me, please don't hesitate to contact me. I'm always open to new ideas and collaborations, and I look forward to hearing from you.